Organizer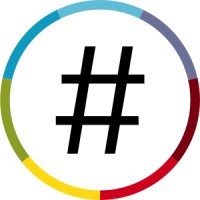 NationBuilder
Canada · United States · Remote
Posted on Tuesday, December 20, 2022
NationBuilder's Organizers are responsible for researching, planning and executing outbound prospecting campaigns, creating interest and excitement in NationBuilder's products, events, professional services and experiences, and ultimately driving more customers and revenue for the business. The right candidate will be an energetic person who operates proactively and is deeply committed to our mission of serving the world's leaders. As critical members of NationBuilder's organizing team, you will bring creativity and hustle, are service-oriented, and are passionate about building authentic relationships.
You will:
Meet monthly and quarterly enterprise lead generation objectives

Create leads through target account selling, outbound cold calling/emailing, and other sales/marketing activities

Follow up on and help qualify inbound leads in conjunction with the associated Account Executive

Create/identify other leads/opportunities for the Enterprise Sales Team by working cross functionally within the company

Provide high level consultation on the product and pricing plans

Have knowledge of the NationBuilder product and value proposition

Have a clear understanding of NationBuilder's sales processes

Record prospecting and meeting activities

Create campaigns across email and social media to drive increased demand to NationBuilder's standard product offerings

Develop relationships with strategic partners that drive trials and/or enterprise leads

Host weekly webinars that show the value of the NationBuilder product

Actively participate in social conversations with our key markets across all relevant channels

Manage inbound potential customer requests from our Run For Office and Start Your Nonprofit programs

Host and attend virtual networking events for our key markets

To be successful in the role, you'll have:
Basic sales skills (some sales background preferred but not required)

Experience in the political, non-profit, or advocacy space is a plus

Previous experience using a CRM and other sales prospecting tools

Excellent written and verbal communication skills

Rigorous attention to detail

High motivation and the ability to work in a rapidly growing company and industry

Superb reflective and active listening skills

The ability to communicate the value of NationBuilder's product & value prop in a clear and succinct manner

A deep technical understanding of the NationBuilder platform (or are excited to increase your understanding of it)

Passion for NationBuilder's mission and values
At NationBuilder we create software for leaders. We work with political candidates and parties, nonprofit organizations, community organizers, and anyone else trying to make something happen in the world. Our customers come in all shapes and sizes, from small-town organizers trying to win their school board election to the largest political parties, candidates, and NGOs in the world. To learn more about NationBuilder, read about our mission and beliefs.
NationBuilder is an equal opportunity employer and we value inclusion. We are committed to finding talent that is not determined on the basis of race, religion, color, national origin, gender, sexual orientation, age, marital status, veteran status, or disability status.